Pro-Spain demonstrators have marched through downtown Barcelona to protest against the region's push for independence.
There were chants of "Viva Espana" and "I am Spanish" as the crowd made its way through the city, with some chants of "Puigdemont to prison", a reference to the region's leader.
The slogan of the march was "Catalonia yes. Spain, too" – supporting autonomy for Catalonia, but staying within Spain.
Two small groups of protesters clashed in the city, with people throwing chairs at each other before being separated by police.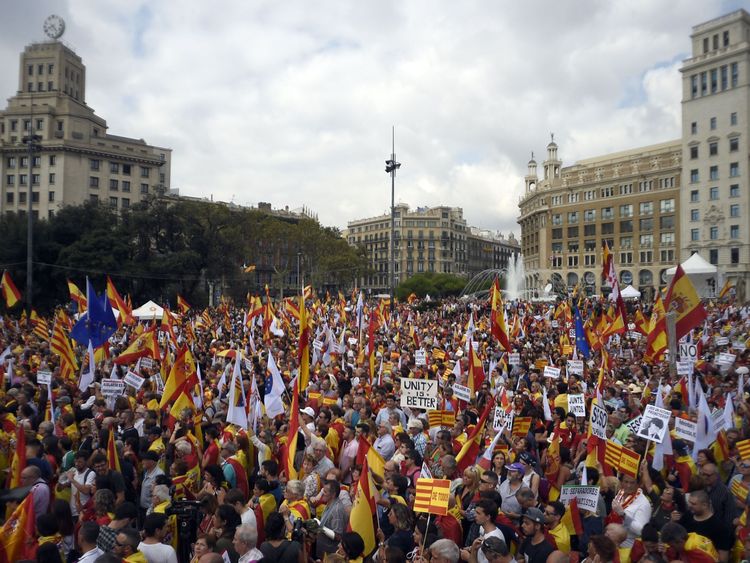 Meanwhile, army troops and police marched in the Spanish capital Madrid on what is the country's national day, an event that was overseen by King Felipe VI and national and regional politicians.
:: Spain issues fresh threat to Catalan separatists
The show of unity comes as the Spanish government waits for a response to its request to Catalonia's leader to clarify by Monday if he has already declared independence in the wake of a disputed secession referendum.
Mr Puigdemont announced on Tuesday that he would proceed with a declaration of independence based on the result of the vote, but proposed freezing implementation to allow for dialogue with Madrid.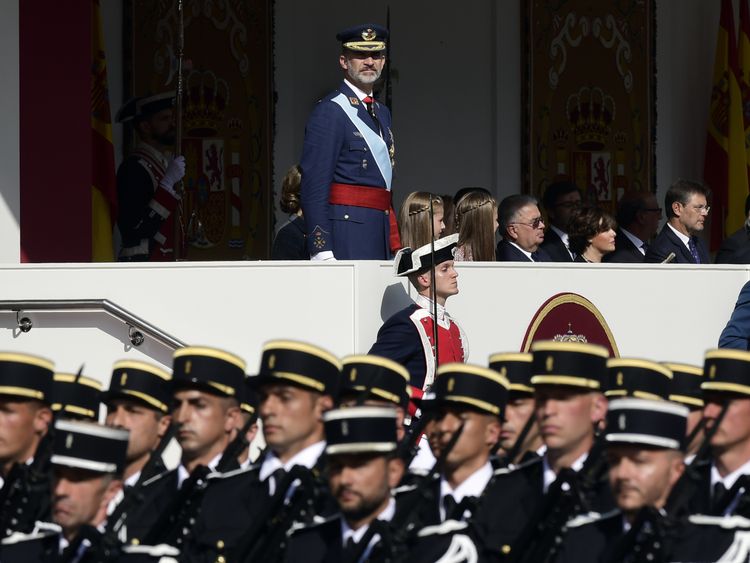 Prime Minister Mariano Rajoy said Mr Puigdemont's response would be crucial in deciding "events over the coming days".
One course of action under consideration is the so-called "nuclear option" – suspending Catalonia's autonomy, taking over control of the region and sending in the national police under Article 155 of Spain's constitution.
After the PM's address in the national parliament, Mr Puigdemont tweeted: "We demand dialogue and the response is to put Article 155 on the table. Message understood."
:: Spain calls emergency meeting after Catalonia declares independence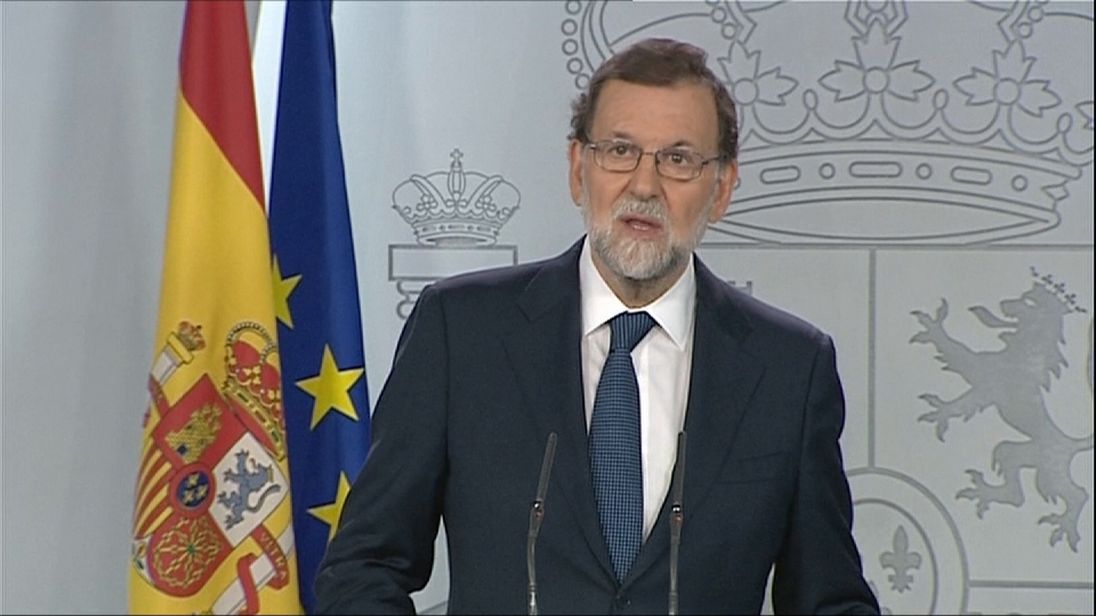 His deputy, Oriol Junqueras, also tweeted: "A sincere dialogue is what the international community wants and what Catalonia expects, not confrontation and new threats."
Thursday's holiday is known as Dia de la Hispanidad, or Hispanic Day. It marks Christopher Columbus' arrival in the Americas and is also Spain's armed forces day.
Regional leaders are routinely invited to attend the Madrid parade, but for many years officials from the Basque and Catalan regions have boycotted it.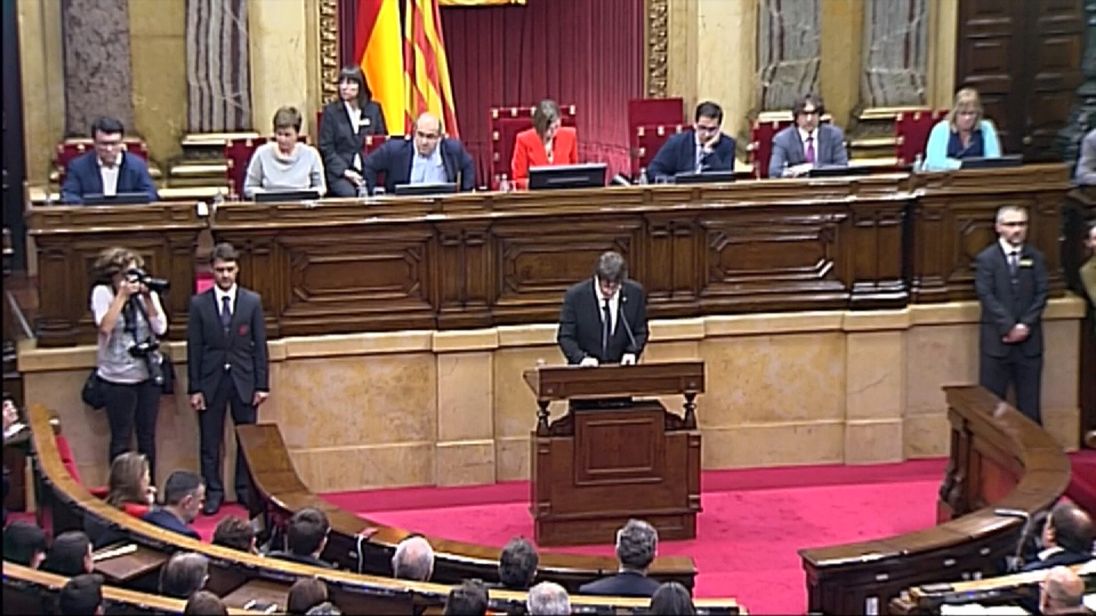 A number of town halls in Catalonia have said they will ignore the holiday and work as normal.
Voters in Catalonia backed independence in a referendum earlier this month, a poll that was declared illegal by Madrid even before it took place.
Although 92% of those who voted backed secession, only 43% of Catalans cast a ballot. Opinion polls indicate the region is evenly divided on the issue.
The Spanish government's response to the referendum was heavily criticised. A Human Rights Watch report released on Thursday said police used excessive force when they faced peaceful protesters on the day of the vote.