Harvey Weinstein's wife has announced she is leaving him following a series of sexual harassment claims made against the Hollywood mogul.
British fashion designer Georgina Chapman described her husband's behaviour as "unforgivable" and said "my heart breaks for all the women who have suffered tremendous pain".
It comes amid claims Weinstein raped three women and admitted groping a model in a recording obtained by The New Yorker magazine.
:: 'An overcrowded brothel': Hollywood's casting couch
Hollywood stars Gwyneth Paltrow and Angelina Jolie have also accused the movie producer of making unwanted advances towards them.
Weinstein continues to "unequivocally deny" allegations of non-consensual sex against him, and of illegal sexual harassment.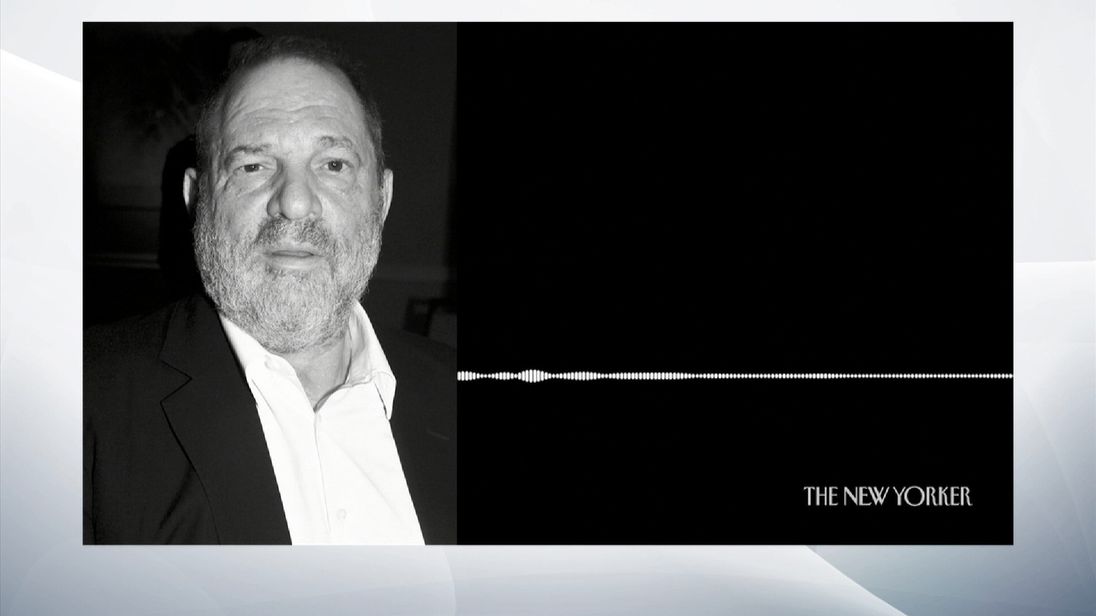 In a statement, his wife told People magazine: "I have chosen to leave my husband.
"Caring for my young children is my first priority and I ask the media for privacy at this time."
The couple married in 2007 and have two children together – India Pearl, seven, and four-year-old Dashiell Max Robert.
On Wednesday, Culture Secretary Karen Bradley told Sky News the question of whether Weinstein should be stripped of his CBE, awarded in 2004 for services to the British film industry, was a matter for the Honours Committee.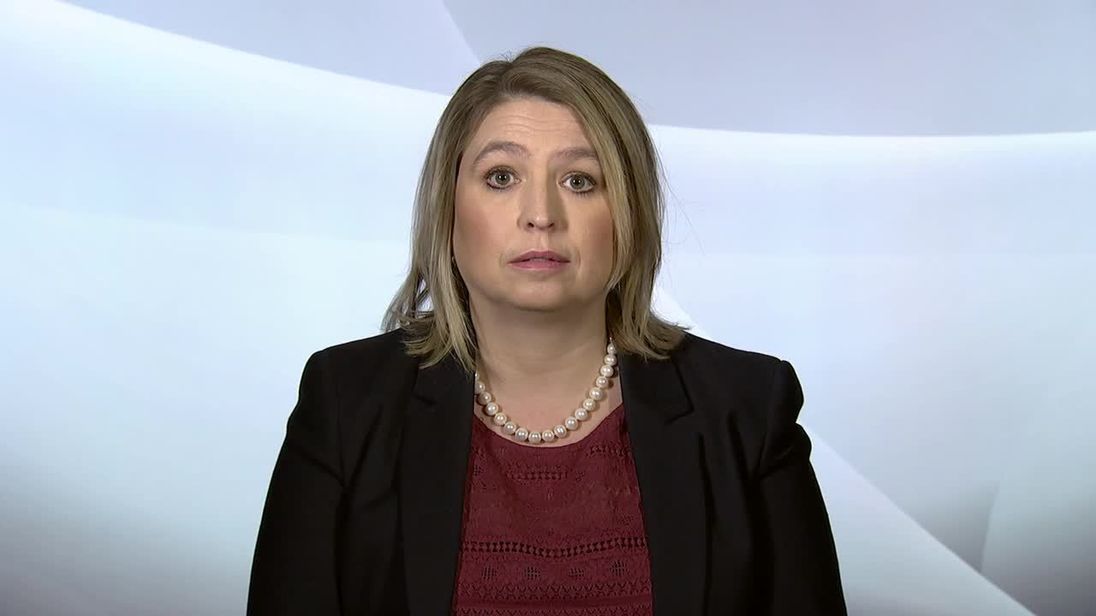 She said the allegations against the film producer were "chilling" and "very disturbing".
"In the entertainment industry we need to make sure that people, women, feel confident to come forward if they have been victims of abuse and tell their story," she said.
"We shouldn't have anybody who is above the law."
Former US president Barack Obama said he and his wife Michelle were left "disgusted" by the allegations against Weinstein, who has been a major donor to the Democratic Party since the early 1990s.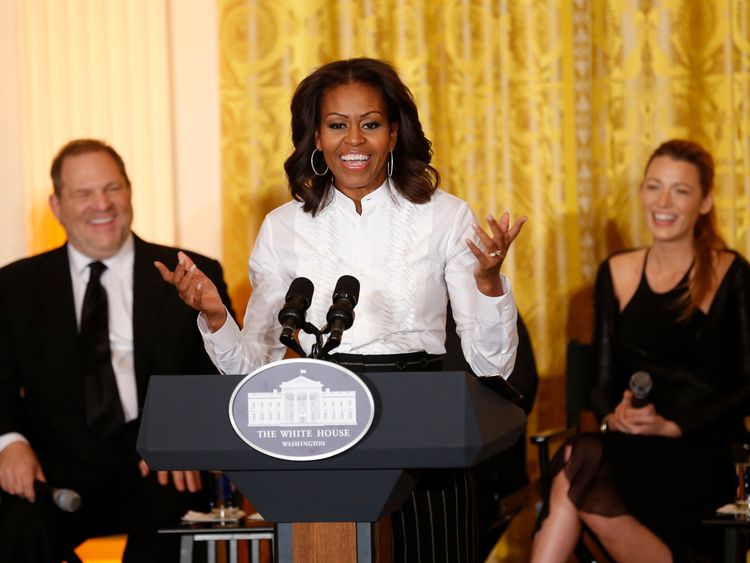 Mr Obama added: "Any man who demeans and degrades women in such fashion needs to be condemned and held accountable, regardless of wealth or status."
Paltrow claimed she was propositioned by Weinstein after he hired her to star in Emma when she was 22 years old.
The star told The New York Times that during a meeting in his hotel suite the film producer placed his hands on her and suggested they head to the bedroom for massages.
"I was a kid, I was signed up, I was petrified," she said.
Paltrow said she refused his advances and ended up telling her then-boyfriend Brad Pitt, who confronted him, which resulted in Weinstein warning her not to tell anyone else.
It left her believing "he was going to fire me", she said.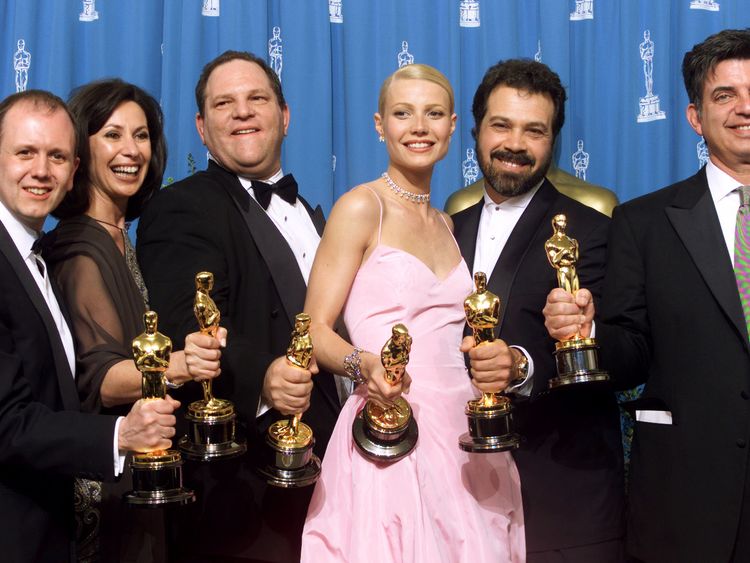 The actress went on to work with Weinstein again a few years later on Shakespeare In Love, for which she won a Best Actress Oscar and Golden Globe.
Jolie said she "had a bad experience" with Weinstein in her youth, causing her to never work with the producer again and warning others about his conduct.
The claims come as The New Yorker alleged Asia Argento, an Italian actress, told the magazine Weinstein forcibly performed a sex act on her.
She and two other women also allege that Weinstein raped them, The New Yorker claimed.
Meanwhile, a police recording has emerged purporting to be of Weinstein trying to persuade an Italian model to enter his hotel room.
The New Yorker published the recording in a story that also featured further allegations against Weinstein, who was fired from the company he founded following claims of sexual harassment.
The recording, said to be made by New York Police Department, apparently features a conversation between the film producer and Ambra Battilana Gutierrez at the entrance to his hotel room.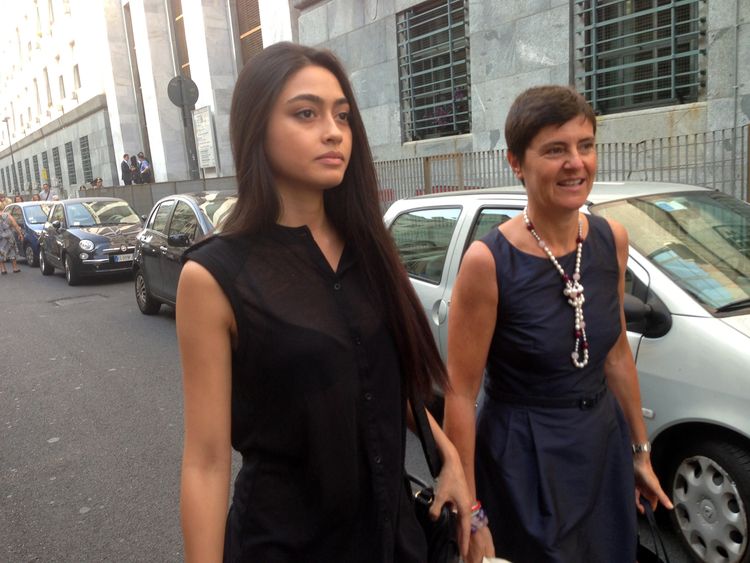 Gutierrez is heard telling Weinstein clearly she is "not comfortable" with the situation as he tells her repeatedly to come and sit next to him and to go to the bathroom after saying he is going to have a shower.
Towards the end of the recording, Gutierrez asks Weinstein: "Why yesterday you touch my breast?", to which he responds: "Oh, please, I'm sorry, just come on in. I'm used to that. Come on. Please."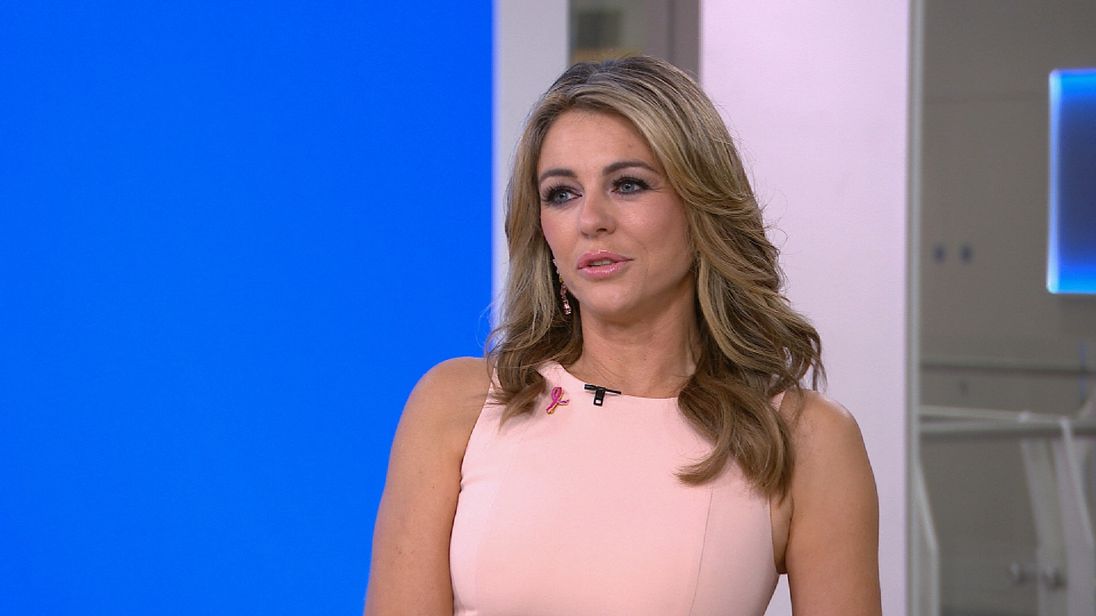 Gutierrez responds: "You're used to that?" to which Weinstein says: "Yes, come in."
She then tells him: "No, but I'm not used to that," to which he replies: "I won't do it again, come on, sit here."
When she says it's "too much" for her, he tells her: "Please, you're making a big scene," before, when she still will not submit, saying: "Okay. Bye. Thank you."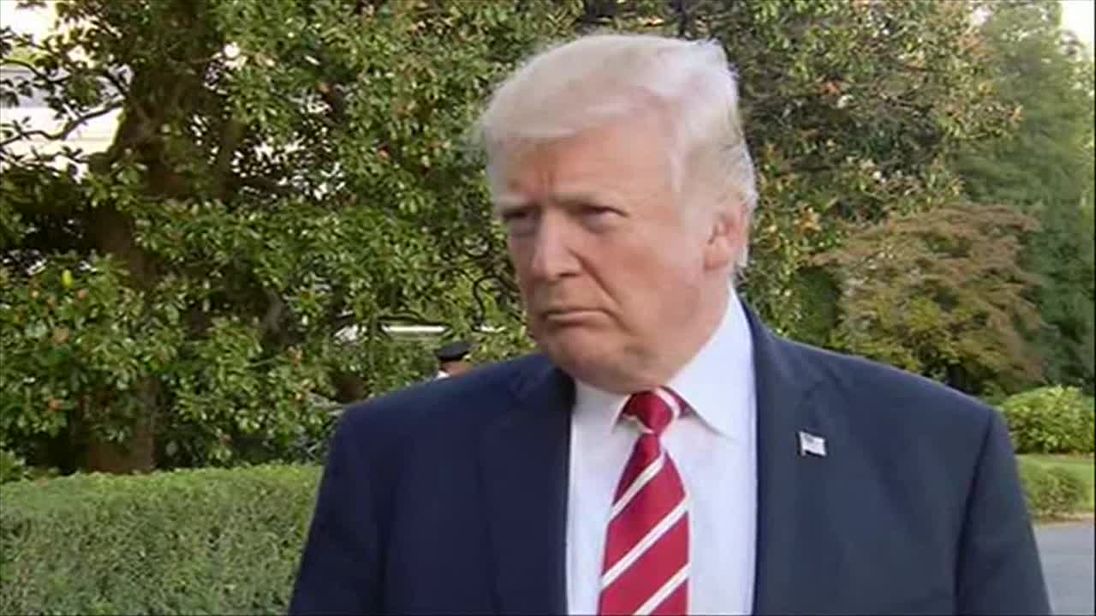 Manhattan District Attorney's office said the recording was arranged by the NYPD in 2015 without its input and as a result its prosecutors were not able to discuss with investigators what was necessary to capture to prove a sex crime.
In his latest statement, Weinstein denied "there were never any acts of retaliation against any women for refusing his advances".
The multiple Oscar winner had taken a voluntary leave of absence from the Weinstein Company after the harassment allegations were detailed in The New York Times last week.