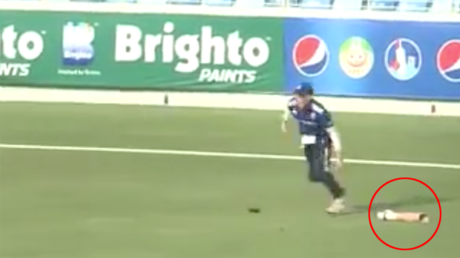 While footballers often roll around on the floor after the slightest touch, disabled cricketer Liam Thomas showed that nothing would stop him from carrying on playing during a Twenty20 game last week.
Thomas was fielding for the England Physical Disabilities team against Pakistan in the final of the ICC Academy Dubai invitational T20 tournament when he made a diving stop in the outfield.
He prevented the ball from crossing the boundary, and despite his artificial leg coming unstrapped, Thomas retrieve the ball on one leg before throwing it back to the wicket.
He then adjusted his cap and coolly returned to retrieve the artificial limb with the crowd warmly applauding his efforts.
However, England went on to lose by three wickets, having previously defeated Bangladesh by six wickets to reach the final.
Pakistan chased down England's 137 to win the title with just four balls remaining.


31 October 2016 | 11:44 am